| | |
| --- | --- |
| | Spotlight Gallery |
Doc Morill, 2017 member of the Maine Country Music Hall of Fame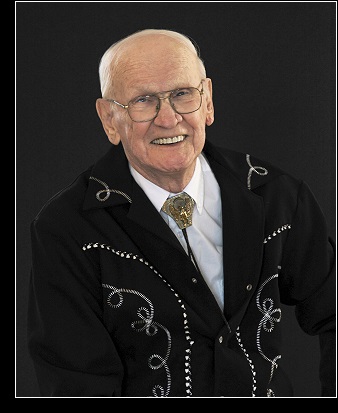 It is now in the history books of Maine Country Music, "Doc" Morrill was inducted into the Maine Country Music Association Hall of Fame on Sunday, June 11, 2017, joining other hallowed legends, such as Dick Curless, Yodelin' Slim Clark, Gene Hooper, Hal Lone Pine and many, many others!

The ceremony took place at the Silver Spur in Mechanic Falls, ME and Doc looked as sharp as a tack, wearing a black shirt and pants, with a Scully Paisley burgundy vest and a buffalo nickel bolo tie. It didn't hurt to have his brand new Martin Guitar to accompany him (thanks to Dana Flood of Northern Kingdom Music, another incredible talent that is deserving of such nomination), as he sang a newly recorded Country tearjerker, "Everything is Just The Way You Left It".

I had the pleasure of reading his bio and placing the medallion around his neck, a day I shall never forget, as I got to see one of my childhood idols receive the recognition he so rightfully deserved. Doc, has dedicated his entire career to the furtherance of traditional COUNTRY MUSIC, through TV, radio and personal appearances.

The past few months I have gotten to know Doc on a more personal level and I can honestly attest that he is the real deal! A very humble down to earth man of great character and conviction, unyielding in his dedication to the preservation of our heritage of Maine Country Music artists!

Doc, I know I speak for many of your peers, your family and your fans in congratulating you on this milestone achievement! So congratulations my friend and I know that plaque on your wall will bring you years of pride and enjoyment!

I thank the Association for the nomination and for his long overdue induction!

Doc, THANK YOU FOR KEEPING IT COUNTRY!